When it comes to organic and vegan post-workout snacks, there are several nutritious options to consider. These snacks can provide your body with the necessary nutrients to support muscle recovery and replenish energy levels. Maintaining a healthy and balanced diet is crucial for maximizing the benefits of your workouts. Whether you're a fitness enthusiast, a yogini, or an athlete, refueling your body with nutrient-rich foods after exercise is essential for muscle recovery and replenishing energy levels. 
If you follow an organic and vegan lifestyle like myself, you may wonder which snacks are the best options for you. Today, we will explore a variety of my favorite organic and vegan post-workout snacks that will help you achieve your fitness goals. We'll also highlight some top snack brands that offer high-quality, organic, and vegan products to make your snack selection easier!
Before diving into the best organic and vegan post-workout snacks and snack brands, it's important to understand why these snacks are essential. After a workout, your body requires specific nutrients to aid in muscle recovery, repair damaged tissues, and replenish energy stores. Post-workout snacks can help you achieve these goals effectively. Organic and vegan snacks, in particular, offer the advantage of being free from artificial additives, hormones, and pesticides, providing you with clean and natural nutrition. Lot's of these options you can make at home, most likely using items you have in your pantry. 
So let's look at what some options are to make at home:
Almonds, walnuts, cashews, and pumpkin seeds are excellent sources of healthy fats, protein, and fiber. They provide essential nutrients for muscle repair and satiety.
Blend organic fruits such as bananas, berries, and tropicals with plant-based protein powder and dairy-free milk for a refreshing post-workout drink that replenishes energy and supports muscle recovery.
Smoothie Inspo
Create your own organic and vegan energy bars using dates, nuts, seeds, and plant-based protein powder. These bars are customizable, free from preservatives, and offer a balance of carbohydrates, protein, and healthy fats. This can easily be added to your meal prep planning to save you time during your week.
Combine organic chia seeds with dairy-free milk and natural sweeteners. Chia seeds provide a boost of omega-3 fatty acids, fiber, and plant-based protein, promoting optimal recovery. My favorite is to add coconut milk for a nice, creamy texture!
You can opt for high-quality organic plant-based protein powders to create protein shakes with water or dairy-free milk alternatives. These shakes help repair and build muscles, and they are convenient for on-the-go consumption. These yummy shakes are like milkshakes and malts, depending on how thick you make the consistency of the shake. You can add in fruits like bananas or strawberries for additional flavoring. 
Shakes don't have to be boring!
Top a slice of whole-grain bread with mashed organic avocado, sea salt, and pepper. Avocado provides healthy fats, vitamins, and minerals, making it a nourishing post-workout option. You can add the Everything but the Bagel seasoning from Trader Joe's to add more flavor to this toast.
Treat yourself to Avo toast
Combine plant-based protein powder, nut butter, rolled oats, any chopped nuts of your choice, dark chocolate chips, and sweeteners like maple syrup, honey, or dates. Roll into bite-sized balls and refrigerate. Protein energy balls are a tasty snack in between meals and before and after your workout. They remind me of eating cookie dough, but in a healthy way!
La Tourangelle- My go-to Almond Butter
Cook quinoa and mix it with chopped vegetables, herbs, and a flavorful dressing. Quinoa provides protein and carbohydrates for recovery. You can also broil your quinoa after boiling it to make it a crunchy topper for your salads.
Tasty quinoa salad
Wrap nori sheets around cooked quinoa or brown rice, along with a variety of fresh vegetables like cucumber, avocado, and carrot. Veggie Sushi rolls are a delicious afternoon snack that are easy and fun to create! These rolls can be made with my pick for spring roll wrappers below!
Spring Roll Rice Paper Wrappers
Hummus and Veggie Sticks:
Make homemade hummus using chickpeas, tahini, lemon juice, and spices. Serve with carrot, celery, bell pepper sticks, or crackers. You can also make homemade tortillas and use the hummus as a spread on your wraps.
Simple Mills: Almond Flour Crackers
Slice sweet potatoes and toast them until crispy. Top with mashed avocado, black beans or beans of choice, and salsa for a satisfying post-workout snack.
Sweet Potatoes
Blend frozen berries, plant-based protein powder, and dairy-free milk. Pour into a bowl and top with granola, nuts, and fresh fruit. You can add in acai to add a superfood into your berry bowl! A willing combination that I prefer are strawberries, blueberries, blackberries, bananas, acai, granola, and honey. So good!
Acai Smoothie Bowl Inspo
Combine plant-based protein powder, whole wheat flour, mashed bananas, and dairy-free milk to make protein-packed pancakes. I love this snack for breakfast after working out outside!
Blueberry vegan pancakes with dark chocolate drizzle
Mix cooked edamame with diced cucumbers, cherry tomatoes, red onion, and a tangy dressing for a refreshing and protein-rich salad.
Edamame
Almond Butter and Banana Wrap:
This quick and easy snack takes less than five minutes to make and is a go-to when you're short on time. Spread almond butter on a whole-grain tortilla or wrap of choice, add sliced bananas, and sprinkle with cinnamon. Roll it up and enjoy!
Nuco All Natural Coconut Wraps 
Prepare a hearty soup with a variety of vegetables, lentils, and vegetable broth. Season with herbs and spices for added flavor. This one isn't just for the colder seasons! A nice bowl of hot soup is sometimes just what the body calls for to ward off seasonal allergies, colds, etc. but makes an amazing evening post workout option!
Lentil Soup
Mango and Coconut Chia Popsicles:
Blend fresh mangoes with coconut milk and chia seeds. Pour the mixture into popsicle molds and freeze for a refreshing post-workout treat. These popsicles are perfect for summer in Atlanta with the heat! They can also be made into a puree. 
Mango Chia Seed Puree 
Spinach and Mushroom Quiche Cups:
Whisk together tofu, spinach, mushrooms, nutritional yeast, and spices. Pour the mixture into muffin cups and bake until set.
Quiche
Peanut Butter and Jelly Overnight Oats:
This one is so reminiscent of childhood but with an adult healthy twist. Combine rolled oats, chia seeds, peanut butter, and plant-based milk in a jar. Let it sit overnight and top with your favorite jam in the morning.
Overnight Oats
Zucchini Noodles with Avocado Pesto:
Spiralize zucchini into noodles and toss with a homemade avocado pesto sauce made from avocado, basil, garlic, and lemon juice.
Pesto 
Cucumber and Avocado Sushi Rolls:
Slice cucumbers into long strips and use them as a wrap for avocado, shredded carrots, and cucumber sticks. Enjoy with soy sauce or tamari.
Embracing the green rolls!
Roasted Beet and Chickpea Salad:
Roast beets, toss with cooked chickpeas, arugula, and a tangy dressing. Sprinkle with chopped walnuts for added crunch. Salads don't need to be boring. You can experiment with your own combinations of textures and flavors to see what works best for you and your taste!
Beets
Mix rolled oats, nuts, seeds, dried fruits, and a sweetener like maple syrup or agave nectar. Press into a baking dish and bake until golden. Homemade granola bars are great to make because you know exactly what ingredients are going into your recipe and you will be set for the remainder of your workouts for the week! This is another nice option to include in your meal prep planning.
Lakanto Cinnamon Almond Crunch Granola
We couldn't have a post work-out blog, without including the green smoothie recipe. Blend spinach or kale with frozen fruits, plant-based protein powder, and coconut water or almond milk for a nutrient-packed post-workout drink.
Organic Barley Grass Juice Powder
Sometimes, life is busy and we can't make our own homemade snacks. Below, I'm sharing my favorite store bought option that are perfect for on the go:
Larabar offers a range of organic, vegan, and gluten-free snack bars made from simple, wholesome ingredients like dates, nuts, and fruits. You can find them in various flavors and provide a great balance of nutrients.
GoMacro specializes in organic and vegan protein bars made with plant-based ingredients like nut butter, seeds, and brown rice protein. Their bars are nutrient-dense, delicious, and sustainably sourced.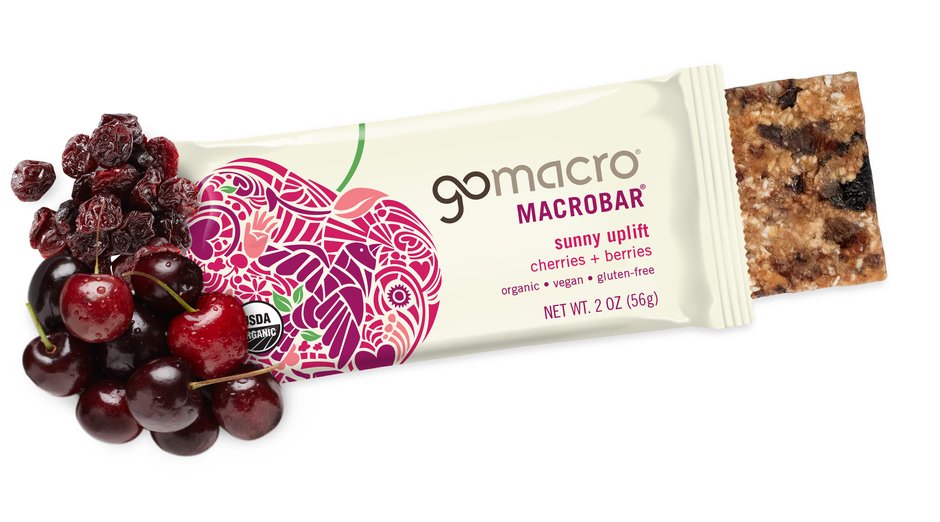 GoMacro's Sunny Uplift Cherries + Berries bar
Health Warrior focuses on producing organic and vegan protein bars, particularly their Chia Bars, which are packed with plant-based protein, omega-3s, and fiber. They offer an array of flavors and are free from artificial additives.
Health Warrior's Chia Seed Caramel Sea Salt Bar
R.e.d.d. offers organic, vegan, and gluten-free energy bars that are rich in superfoods, plant-based protein, and adaptogens. Their bars provide sustained energy and are perfect for post-workout recovery.
R.e.d.d.'s Mint Chocolate Chip Energy Bar
Vega is a well-known brand for organic and vegan protein powders. They use plant-based protein sources like pea, hemp, and brown rice to provide essential amino acids for muscle repair and growth.
Vega Hello Wellness' You've Got Guts Choc
Cinnamon Banana
Bobo's produces organic and vegan oat bars using whole-grain oats and natural ingredients. Their bars are soft, chewy, and come in various flavors, providing a wholesome snack option post-workout.
Bobo's Cranberry Orange Oat Bar
Raw Rev specializes in organic and vegan protein bars made with plant-based ingredients. Their bars are gluten-free, non-GMO, and contain sprouted and living foods that have been heated for food safety. You may review the current list of ingredients on their site. 
Raw Rev bars provide a good source of fiber and are packed with plant-based protein.
Clif Bar produces organic and vegan energy bars that are widely recognized in the market. Their bars are made with organic rolled oats, nuts, and seeds, providing sustained energy. Clif Bars come in various flavors and are a popular choice for athletes and fitness enthusiasts.
CLIF Bar's Chocolate Chip Energy Bar
These organic and vegan snack brands offer a variety of options to fuel your post-workout recovery while adhering to your dietary preferences and ethical choices.
Hydration is important at all times of the day, but especially when you're doing and/or completing working out and physical activity. Make sure you stay quenched with your H2O! You can add in fruits like strawberries, lemons, or vegetables like cucumbers to receive more nutrients and prevent dehydration!
Shop Voss- My Favorite Bottled Water
Choosing the right organic and vegan snack doesn't have to be complicated and can benefit you to restore and recover what may have been depleted during your workout or physical activity. The snacks mentioned in this blog offer organic and vegan options that are packed with nutrients, including protein, healthy fats, fibers, and vitamins and minerals essential to your well-being. Remember to listen to your body's individual needs and adjust portion sizes accordingly. These snacks offer a combination of essential nutrients to aid in recovery, but everyone's dietary requirements may differ, so it's essential to find what works best for you. By incorporating these snacks into your post-workout routine, you can support your fitness goals while enjoying delicious and nourishing treats that align with your organic and vegan lifestyle.
As some of you may know, I receive a small commission for the affiliate links provided in this blog to help continue to produce content to the world and provide our community with what may best serve them. The links included are products I have used and loved and hope you will find to be a great addition to your post-workout homemade snack recipes!
Join our community! GLU Membership: 
https://koya-webb.mykajabi.com/offers/v8o2Zx3z/checkout
Take the steps to launch your wellness brand:
 https://koya-webb.mykajabi.com/get-loved-up-online-yoga-teacher-training-sign-up
Shop my amazon store:
https://www.amazon.com/shop/koyawebb